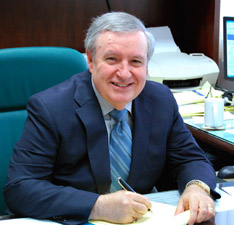 Adolfo MenÚndez is Chairman and CEO of PERI and the Chairman of Solidaris, LLC. and Global Management Partners, LLC. Prior to establishing Solidaris, LLC and the Solidaris Group of companies, Mr. MenÚndez was a co-founder of K&M Engineering & Consulting Corporation, where he provided the leadership in company operations necessary for its successful international expansion and growth. He also served as the Managing Director of the Hub River Power Group, the development company for the first large private power project in Asia. In this capacity, he led the critical negotiations for the various project agreements, and the coordination and securing of the project financing. Prior to forming K&M, Mr. MenÚndez was a Senior Project Manager for International Operations at Bechtel Power Corporation and has over 25 years of experience in the management of large infrastructure projects. Mr. MenÚndez is fluent in three languages and holds a Bachelor of Engineering degree in Mechanical Engineering from Manhattan College.
---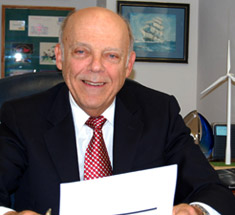 Daniel F. Ancona III is Vice President for Renewable Energy, with more than 30 years of experience in wind energy and other electric power technology development, market analysis, and policy formulation. His expertise is in the integration and utilization of grid-connected and off-grid renewable energy technology interconnected with conventional electric power generators. He has served commercial clients on many assignments and represented the U.S. government on numerous overseas missions. Prior to joining PERI, Mr. Ancona worked for the U.S. Department of Energy for 20 years in various senior management positions in the wind energy research, development, and deployment programs. He served as Chairman of the International Energy Agency Wind Turbine Systems Agreement Executive Committee, with 17 member countries. Currently Mr. Ancona is a member of the Virginia State Advisory Board on Air Pollution and he is teaching Wind Energy Business Development in the Graduate Business School at Saint Francis University. He graduated from the University of Michigan, with a MS degree in Industrial Engineering and a BS from the University of Maine in Mechanical Engineering.
---
Kathryn George,with more than 20 years of project finance experience, is a Senior Economist and Financial Analyst at PERI. She developed the FATE2-P model (Financial Analysis Tool for Electric Energy Projects) that is used by DOE and certain U.S. research laboratories, to calculate Cost Of Energy (COE) and rate of return on investment. She designed and prepared smaller, quicker, project-specific cash flow spreadsheets, to model improved technology design, resource variability, and different tax treatment of renewable energy projects. She has worked on a mix of energy and environmental projects, involving finance, marketing, and economic policy, and she traveled to Hyderabad India as part of a PERI team to teach private power project finance. Prior to joining PERI, Ms. George structured and closed debt and equity financings for hydroelectric and gas-fed cogeneration plants with independent power producers and worked as Assistant Manager for Alternate Energy at Texaco Inc. She has an M.B.A. degree from the Harvard Business School, an MSE in Systems Engineering from the University of Pennsylvania, and a B.S. in Industrial Engineering from Cornell University.